Have you ever wished you could paint for fun, to make extra money, create one of a kind gifts or just to relax?
I show you how. This is a beginner friendly course. Even if you have never picked up a brush before you can paint this!
Step by step video and downloadable workbook shows you how to create this lovely painting of daisies.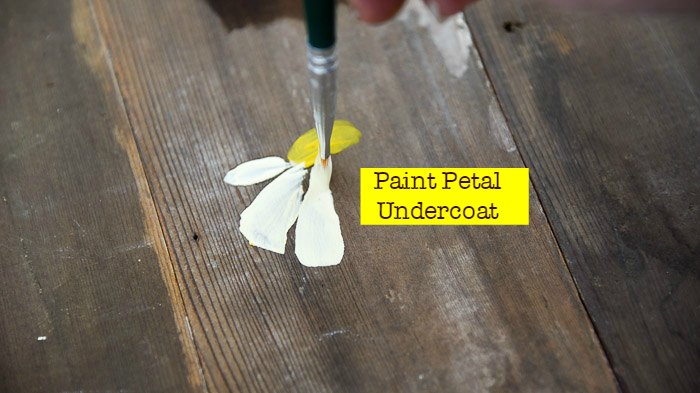 You can paint them on wood (as I did) or on a stretched canvas. (I link to an article on how to paint a faux wood background). You can add these to greeting cards, paint them on furniture or small items you want to give as gifts. You are only limited by your imagination.
Stop wishing you could paint and jump right in and start painting. Budget friendly supplies to keep it real. The beauty of learning to paint at home is you are on your own schedule and no one else's. No getting in the car to drive to a studio, just pull out your paints and set up at your dining room table (or any space you wish).